GENERAL COMMUNICATE
We sadly inform you that on the night of Monday through Tuesday, October 21-22, Fercar Europa's facilities were taken by a violent fire and totally destroyed, both the warehouse and the offices.
To give you a better idea of what really happened, follow the link below:
However, and despite this situation, Fercar Europe will continue to work as a solid company in the tools business.
We will restart our activity in other facilities that belonged to the company and were not in use, whose address is:
Pol. Ind. Pedra Partida - Coirós, Parc. 12/14, Subparc. 10, 15316 Coirós, A Coruña.
Keeping the same contact numbers: 902150202 (tel.) 902160202 (fax).
We hope you understand the situation, and in the coming weeks, there will probably be some delays in the configuration of the computer system, as well as we have to make new orders to restore new stocks.
We are sure that our suppliers and customers will cooperate as much as they can to help Fercar Europe become the solid company in our commercial activity as it was until now.
Sincerely,
The entire Fercar Europa team.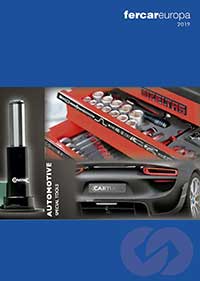 Catalog Price List 2019

FERCAR EUROPA S.L.
Pol. Ind. Pedra Partida, Parc. 12/14, Subparc. 10
15316 Coirós
A Coruña (Spain)
T. 00 34 902 150 202
F. 00 34 902 160 202